Fliers for future events and volunteer opportunities will be posted here. Please enjoy browsing our events calendar flipbook. The historical photos are gifts from the late Alan Rogers.
In June of 2021 we held a fund-raising dinner where Texas Longhorn beef was served to participants that enjoyed a fun evening with silent auction and screening of the educational documentary, The Holstein Delemma. We hope to host similar events in the future.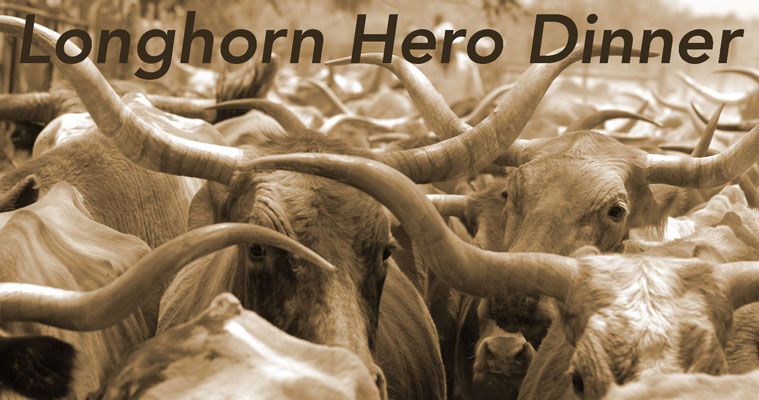 We wish to thank our underwriters:
Granite Harbor Advisors
, Debbie Adams,
Farr Cross Ranch
,
DWD Longhorns
, Tom Marrow, and supporters Jayson Wayne Cox, Monroe Sullivan,
Mercedes Boot Company
,
TrueWestHome.com
, Mardee Calkins, Robin &
Jimmy Vaughan,
Lewis Fisher
, Russell Tiner
Cross T Ranch
and
Lisa Crow Photography
whose generosity made the
Longhorn Hero
dinner a memorable farm-to-table experience at Cielito Lindo Ranch near Wimberley, Texas. A delicious Texas Longhorn beef dinner was prepared by
Chef Tim Mehne
.
Backyard Green Films
provided the evening's featured film
The Holstein Dilemma
.